About Us
In times of ever-changing tax regimes and volatile economic climate we would help you and your business comply with the many regulations and laws whilst maximizing profits.
Record keeping is the focus of much attention by the HMRC, we would work with your book-keeper and advise on record keeping – something that satisfies HMRC requirements by finding a method that saves you money by presenting records in a more complete and reconciled format.
All of our services are supported by the latest technology. This means that whatever your requirements may be for online filing, they can be accommodated swiftly. Similarly our systems are compatible with most data transfer and communication software.
We pride ourselves on delivering an accurate, efficient, tailored service in a friendly and approachable manner and would encourage you to contact us to find out what we can do for you.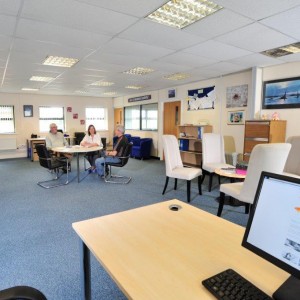 Paul Bellringer
Born and bred in Taunton, I used to play all sorts of sport – squash, cricket, tennis, golf and the usual pub games of darts, snooker and pool for local teams and at County level, but gave them up when I found it wasn't possible to perform the way I used to!
Music has become a real passion – everything worldwide! Except maybe hip-hop, rap and contemporary jazz or 'on the edge' classical – (five minutes silence) I get my love of music from festivals (my favourite is Fuji Rock, a beautiful venue in the mountains of Japan) – where else can you see a Mongolian Punk Rock band next to a Swedish trance/dance band with a little Nepalese or South Sea Island traditional music thrown together?
Time spent with my family is the most important to me, I enjoy sharing experiences with my partner Sandra, grandchildren, extended family and of course, 'Mumsey'.
I've climbed Mount Kilimanjiro, Mount Kenya and enjoy hiking and climbing on the Isle of Skye, so I enjoy a challenge! Selene Accounting is my latest adventure where I look forward to meeting clients both existing and new.
Teresa Toms
My home town is Crewkerne, I was schooled in Yeovil and did my degree at Southampton University before coming eventually to settle in Bridgwater, which has been my home for the last 10 years. I've had a successful managerial career in finance and banking to date and have now completed my training in Accountancy where I am thrilled to be joining Paul in this exciting new venture.
Over the past few years I've developed a taste for rock and metal music, and experienced the Download festival on several occasions which I can thoroughly recommend! I've also passed my motorcycle test relatively recently and am keen to use 2 wheels instead of 4 as much as possible! Most important of all, I've retrained in Accountancy – and wish I had done so sooner.
For hobbies, well, I'm working on those, but walking my beloved four legged canine friend occupies a great deal of my spare time, and we love to walk in the local countryside looking for wildlife photo opportunities. Cooking could become another passion but watch this space!
My aspiration for the future? To work with Paul providing a high quality service to existing clients and to forge new client relationships and really make Selene Accounting a success.