Services
We pride ourselves in being able to offer our clients an extensive range of services, whether you are a sole trader or a limited company.
You can find out more about our main services by following the links below:
Payroll, PAYE & CIS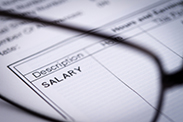 Call us today
01823 338850
Payroll processing, at intervals to suit you, RTI enabled and tailored to your requirements

Preparation of end-of-year returns, and submission to HM Revenue & Customs

Calculation of PAYE due

Administration of all statutory deductions

Calculation and recording of Statutory Sick Pay, Statutory Maternity Pay, Statutory Paternity Pay, and Statutory Adoption Pay

Advice on payroll and salary schemes

CIS return preparation and online filing
CORPORATION TAX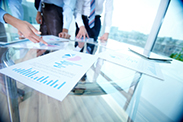 Call us today
01823 338850
Limited Company Accounts – full and abbreviated

Ensure that your business is paying the least amount of tax possible

Structure or restructure your business in a tax-efficient way

Identify tax planning opportunities

Claim all reliefs available to you, such as capital allowances,

Online filing of Accounts and Annual Returns with Companies House

Ensure compliance with all relevant tax legislation

Filing of Corporation Tax returns

Manage and control any compliance issues, to keep any penalties to an absolute minimum

Help manage your cash flow through effective tax planning

Assist you to buy or sell a business in a way that will avoid unnecessary tax bills
SELF ASSESSMENT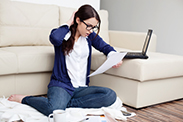 Call us today
01823 338850
Sole Trader and Partnership Accounts

Consider the implications of all personal taxes on your personal circumstances

Advise which taxes you need to pay

Identify and claim all possible allowances and reliefs, to minimise your tax burden

Calculate your tax liability

Prepare and submit your annual tax return

Deal with HM Revenue & Customs on your behalf

Identify tax planning opportunities

Suggest ways of reducing your tax liabilities

Help minimise inheritance and capital gains tax liability
VAT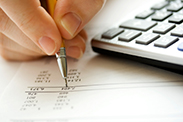 Call us today
01823 338850
VAT compliance: we register your business for VAT, and complete and submit VAT returns on your behalf

Special VAT schemes for small businesses: we advise you on the use of special VAT accounting schemes, such as Flat Rate Schemes

VAT inspections and investigations: we help you prepare for an inspection or investigation, and provide advice and support throughout the process

VAT advice: we advise you on the VAT liability on supplies of particular goods and services

Record-keeping: we advise you on record-keeping requirements, to help you stay within the law

VAT planning: we undertake planning exercises to help you minimize VAT costs, and maximize VAT recovery
BUSINESS START UP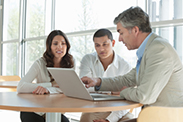 Call us today
01823 338850
Assistance with the preparation of an outline business plan, cash-flows and projections

Determine the best structure for your business: sole trader, partnership, limited liability partnership or limited company

Assisting with company formation and company secretarial duties

Registering your new business with HMRC

Establishing professional relationships with banks, insurers, solicitors etc.
BOOK KEEPING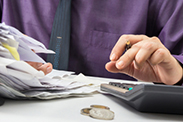 Call us today
01823 338850
Advice on method and frequency of record keeping

Ensuing compliance with HMRC and VAT

Network of qualified Book-keepers to offer advice on manual and computerized systems

Reduced Accountancy charges in most cases, accuracy and peace of mind.